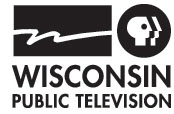 While this "In Wisconsin" segment is a few years old now, it offers a great inside view of the inner workings of the incredible things that happen within the walls of Raptor Education Group, Inc.
After watching this informative video you'll see why we're so excited to be supporting REGI's efforts. If you're feeling in the giving mood and are looking for ways to help, please consider making a monetary donation to their cause (click
here
for their website) or investing in a
"Feathered Hope Series" print
and we'll send them a check amounting to 60% of your purchase price.
Keep up the great work, REGI!